in the Greater Atlanta Area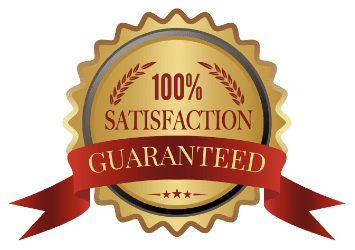 Best Warranties and Guarantees in the Industry
Lifetime service quality guarantee. If we make a mistake, we make it right. Always.
2-year 100% satisfaction guarantee. If you aren't happy, we aren't done. Even if it means we have to reinstall everything or refund your payment, you get it.
5-year craftsmanship warranty. If your system doesn't work perfectly after we install it, we'll fix it for free.
10-year equipment warranty. Parts and labor! Yes, that's valid even when the manufacturer's warranty has expired.
AC Repair Service
If your ac system isn't performing the way that it should, we provide high-quality maintenance and ac repair service on all brands.
We also install new, high-efficiency systems.
Heating System Service
You get high-quality maintenance and repairs of existing heating systems (ALL brands).
We also install new, high-efficiency systems.
We're one of the few companies in the state that also repair and install water source heating systems.
Insulation Service
We can test your existing insulation and then add it where needed (attic, walls, ducts).
For wall insulation, we use RetroFoam, which is generally considered the highest-quality option available.
Regular Maintenance Prolongs Your Units Life
A well-maintained AC system ensures that it functions efficiently and helps you save money in the long run. Regular ac maintenance and tune-ups prevent minor issues from escalating into major problems that require an expensive ac repair service call. During a routine maintenance check, one of our professional technicians can identify and fix any issues with your ac system before it causes significant damage. This approach can help prevent major repairs that cost a lot of money. A well-maintained ac system can serve you for years, reducing the need for frequent replacements. This, in turn, can save you a significant amount of money in the long run.
AC Repair Service Keeps Your Home Comfortable
Air conditioning is an essential component of modern-day life. It keeps us comfortable in the sweltering heat and helps us stay productive by maintaining a cool and conducive environment. When you need ac repair service, you don't want to wait. That's why we offer a maximum of 24-hour window times. We can usually respond to ac repair service calls within hours, but never more than 24 hours.
Call Now 678.721.6992
We'll save you $200+/year or give you $500 cash
Our average is $660/year savings in smaller utility bills.
We'll test your house's insulation, ducts, ac, and heating systems to see if you're paying too much. If we don't find anything to fix, we will give you $500 cash before wishing you a wonderful day.
If we find a way to cut your utility costs, you decide if you want to move forward with the fixes. If yes, we'll handle the changes and re-do the original test to ensure your utility costs went down. If not, that's totally okay (you don't commit to anything by having us do the test).