Check today's availability
see prices, and schedule service
Want a more comfortable home & smaller utility bills?
A heating system isn't just a furnace
We repair and maintain all kinds of heating systems (we're one of the only ones in Georgia who also handle water source heating systems). But that doesn't just mean the type of heater.
It's easy to think that the furnace is the heating system. And one of the main reasons people so often pay far too much for heating.
Your heating system also includes the ductwork, the system's electrical parts, the refrigerant lines (and how they're installed), and the house's walls (more about that later)
When the burner or furnace is the sole focus, the results are rarely what was intended. The temperatures aren't even around the house. The heat comes in "waves," instead of steadily all the time. And cold nights make the house chilly.
None of that should be thought of as "normal" because all those are avoidable issues that experts don't let happen.
Your heating system should keep the temperature even—always
Uneven temperatures around the house are unfortunately common. But you could just as well expect to have the right temperature in every room.
All you should need to do is set the thermostat to the level you like. Your heating system should keep the temperature even.
Uneven temperatures are also a warning sign of other issues. If your A/C can't even handle the temperature, it most likely doesn't replace the air everywhere in the house either.
And when the air isn't changing at the right pace (too slowly or too fast), it creates a host of other issues. Two of those issues are the clearest:
1. Dry indoor air
If you notice that the air in your house is dry, it's too dry. The right humidity is unnoticeable—that's what makes it so comfortable.
Dry indoor air causes a host of irritating (and sometimes serious) health issues from sore throat to itchy eyes.
2. Humid and damp indoor air
Humidity doesn't usually cause health issues directly. But indirectly it can get very serious.
If your indoor air is too humid, it's a great environment for mold. And mold often leads to dangerous issues like asthma, infections, and breathing problems.
Unnecessarily humid air usually comes with dampness. And when the air isn't fresh, you're likely to have headaches, feel tired, and experience other similar constant annoyances.
For more details about how your indoor air affects your health, click here to read about what your A/C and heating system really should do.
Unnecessary costs that most people pay
Most people waste a lot of money in utility bills. Your A/C might create a lot of extra costs. But your heating system can get even more expensive.
Usually the most inefficient part of your heating system is the walls. Still, most people (even professionals) don't even mention walls as something you should consider.
It's common for our customers to save 40% in utility bills—just because we used a quick, cheap, and very long-lasting way to improve the wall insulation.
But then there's the ductwork. It's supposed to move the warm air around your house, so if it's leaking even a little, it's going to add to your utility costs.
All that said, many heating systems are simply expensive to use. And not just the old systems.
As far as we know, no other company in the Atlanta area does proper "load calculations" to determine what size A/C and heating system you actually need. Without the real knowledge, most people are sold unnecessarily large systems "just to make sure it's large enough."
But a larger system isn't necessarily better. Too large is just plain worse (and more expensive).
If your heating system is at all too large, it's expensive to keep on. (Note that too small of a system will also be expensive to use.) And it doesn't do the heating as well as the right-size system would. Instead, it will create the heat in "waves" that rarely make the whole house comfortable.
Even if your heating system is the right size, it might be very expensive to use. There's a huge difference in operating costs between normal and high-efficiency systems (those are the ones our customers tend to prefer).
Overall, people usually pay far too much for heating—and their houses aren't as comfortable as they could be if the systems were planned well.
Our air conditioning and heating system planning and installing services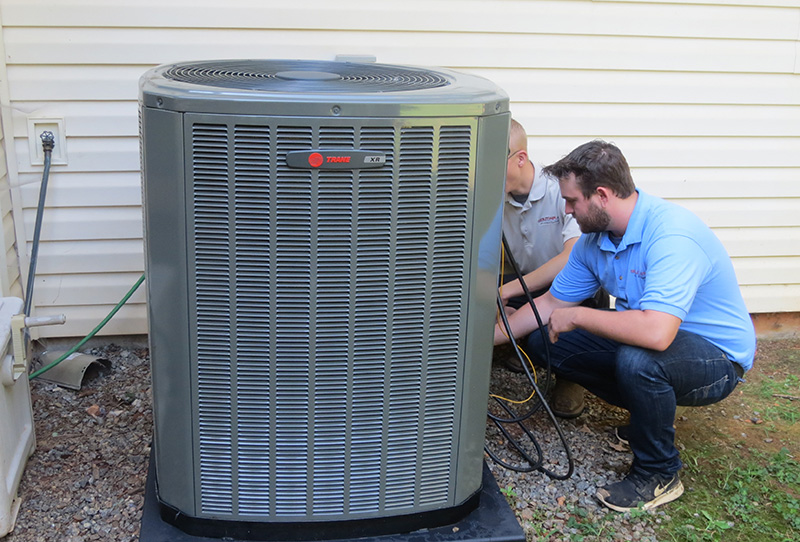 We plan and install "perfect" A/C and heating systems (nothing is truly perfect, but we aim there anyway).
The systems we plan don't just let you set the thermostat and enjoy the right temperature in every room, we also make sure it cleans the air and keeps the humidity at the right level.
If you'd like to get an A/C and heating system that does everything it should—while likely saving you hundreds or thousands of dollars in utility bills—we'd love to help.
Click here to learn more about what your A/C and heating system could do for you.
Our heating system repair and maintenance services
We repair and maintain all types of heating systems (yes, even water source heating systems). We'd love to deliver the best service experience you've ever had, regardless of the age, type, and brand of your system.
About South Air Inc.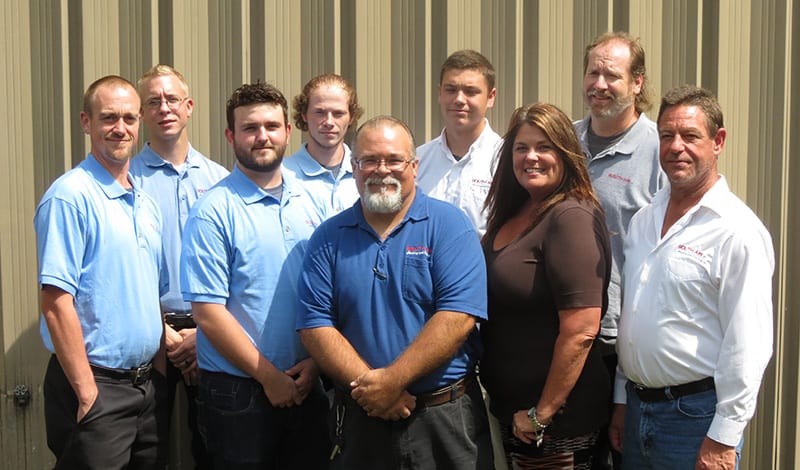 – 100% service within 24 hours
– No hidden fees or surprise charges
– Longest and most extensive warranties in Atlanta area
– We leave your home cleaner than it was when we came in.
– We don't park on your lawn, walk in without shoe covers, or disturb your family dinner.
– We explain all the options you have, so you get things done the way you want.
Click here to learn more about us…
Best Warranties in Atlanta Area
Get FREE service call with repair or install
Get service availability
What your A/C should do for you
A good A/C system lets you just set the thermostat, and the temperature will be right in every room.
It also keeps the air fresh, clean (of allergens and toxins), and comfortably dry.
And if you choose a "high-efficiency" system (like most our customers), it's likely going to save you hundreds or thousands of dollars in utility bills.
Click here to learn what your A/C system could do for you…
Convenient prices and financing
Same prices every day at every time. And no hidden or surprise fees. Ever.
And if you want financing, we offer it with approved credit through Wells Fargo. Click here for details about financing
Get Our Best Offers and Information
You'll get our email (usually monthly) with the best deals and most useful information that help you make your home more comfortable, improve your indoor air quality, and save money in utility bills.
Hi Dylan,

Thank you for allowing me to give comments about you and your company, South Air Inc.

I bought my home in 2006.  It is an older home which had two older heating and air conditioning units in it.  By chance I called your company to service them and low and behold, you all keep them running for several years beyond their prime.  I purchased your annual contract and it's been worth every penny.

When we really could not go any longer with those old units, you let me know.  You replaced them with ones that are top of the line, and energy efficient. What a difference you all have made in both the comfort of our home, and the energy bills.   But you did not stop there; you did a zoned control ducting throughout the whole house.  You insulated,  you ran energy efficiency tests working with Georgia Power to get our home even more energy efficient and now I can't believe my electric bills!   You really have sold me on not only your service and equipment, and yet you did more, you went to work to get us rebate check for becoming so energy efficient, and you got us some amazing financing thru your company for all the new equipment we needed.

To say the least you go above and beyond to make sure your customers are well cared for!

My story continues, this year when we needed to move the air handler and add new duct work in a part of the house we were remodeling, you were there, with a fair quote, and great professional personnel to install everything.  We now love a part of our house we used to dread.  We purchased the air purifier to add to the system at this time and I would think that we might just have the best inside air in our neighborhood.

I would like to complement, everyone, from the staff at the office, to Dylan who answer calls even on weekends, to each person who has come out to attend to anything we have needed with our heating and air conditioners, what a team of wonderful folks to have on your side! Thank YOU South Air!

Our service areas
• Acworth
• Atlanta
• Canton
• Cartersville
• Kennesaw
• Marietta
• Roswell
• Sandy Springs
• Towne Lake
• Vinings
• Woodstock
• Adairsville
• Euharlee
• Powder Springs
AND MORE…